Darren Kinnard
Section618.com
CHILLICOTHE — Normally, this weekend would've been the State Cross Country Championships at Detweiller Park in Peoria. Normal doesn't apply to much in 2020, including cross country.
The IHSA canceled the state championship meets due to the pandemic, choosing to end the season after last week's sectionals.
Just up the road from Detweiller at Three Sisters Park in Chillicothe, ShaZam Racing and MileSplit Illinois are teaming up to host a three-day Cross Country Championships. The event was by invitation only, with 20 teams and 30 individuals getting invited in each division.
The divisions correspond with the three IHSA classes. The event features a division a day. Friday, Division I (Class 1A) teams and individuals competed, with several area runners in the field, including the Benton girls and boys along with the Hamilton County girls. Some individuals that were invited did not participate including Massac County's Ansley Bailey, Carmi-White County's Ty Barbre, and Webber's Seth Hamerski.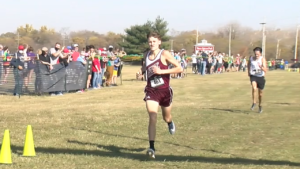 The day featured four flights of races for both the boys and the girls. Benton freshman Gavin Genisio had the best finish of any area runner, crossing the line with a time of 16:23 to finish second in his flight, and 11th overall. Genisio was the only freshman to finish in the top 40. Teammate Reece Johnson finished 19th, giving the Rangers two in the top 20. They finished eighth as a team.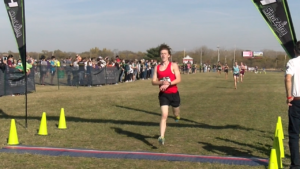 Competing as an individual, Du Quoin's Landen Swiney finished 17th with a time of 16:42. Christ Our Rock Lutheran's Zach McKowen placed 30th overall.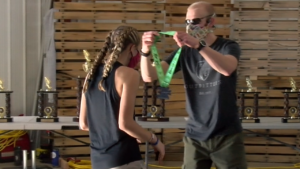 Du Quoin's Olivia Phillips was the only area girl to break into the top 25. Phillips finished 15th overall with a time of 19:54. Christ Our Rock Lutheran freshman Sarah McKowen was 38th. Led by Maddie Karcher, Hamilton County was ninth as a team. Senior Addisyn Miller was the top finisher for Benton, as the Rangerettes wound up 16th.
Marion's boys as well as Carbondale's Alex Partlow, Tucker Poshard, Ethan Stevens, and Madeline Prideaux will compete in the Division II event Saturday.
For complete results, click here.