We've had several area athlete make their college choices official in the last week or so. Here are the signees and where they are headed.
Carterville' Caleb Knight signed with Evansville to play soccer. Knight was the Lions' team captain. He was an All-South selection after scoring 22 goals and adding 13 assists for Carterville/Herrin. Knight is Carterville's first boys soccer player to receive a scholarship.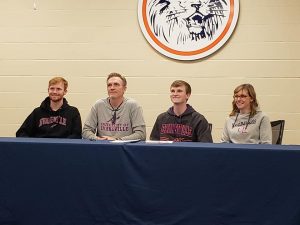 Sesser-Valier's Peyton Bates signed with Greenville to play football. Bates threw for 1555 yards and 12 touchdowns as a senior for S-V/Waltonville. He served as a team captain for the Red Devils' football team, and is currently doing the same for the basketball team.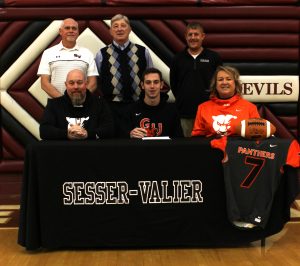 Massac County's Micah Troutt signed with Lincoln Trail to golf.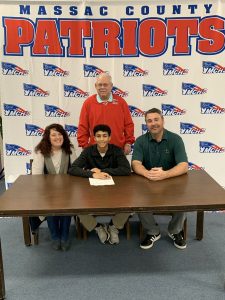 Marion's Jackie Drury signed with Fontbonne where she will play volleyball.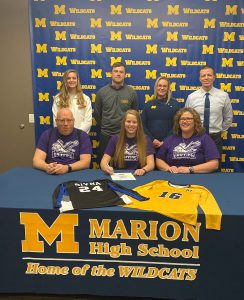 Zach Underwood, also from Marion, signed with Illinois College where he will play soccer. Underwood was an All-South selection. He scored two goals and added five assists as senior.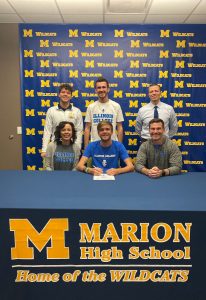 Benton's Collin Miller signed with Rend Lake where he will golf.