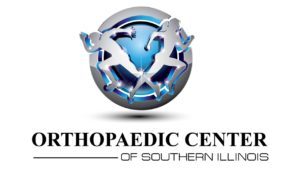 Voting is now open and will run through midnight Thursday for this week's Orthopaedic Center of Southern Illinois Players of the Week. The poll is on the upper right-hand side of the page.
Since we had strong performances from multiple players on our four playoff teams from last week, this week's poll will be for the dynamic duo of your choice. Here are your nominees for the week of November 8-13:
Benton's Keegan Glover and Reid Baumgarte: Glover and Baumgarte did a little bit of everything for the Rangers in their 30-14 loss to Mt. Carmel. Glover was 24-29 passing for 185 yards and 2 touchdowns. He also rushed 17 times for 39 yards, had 1 reception for 25 yards, had 3 kickoff returns for 38 yards, and 2 punts with an average of 42.5 yards. Baumgarte caught 12 passes for 112 yards and a touchdown. He also completed a pass for 25 yards and had 9 tackles on defense.
Marion's Evan Noelle and Venson Newsom: Noelle and Newsom shredded the highly-touted Kankakee secondary in the Wildcats' 44-38 loss. Noelle completed 18 of 26 for 314 yards and 2 touchdowns, while Newsom caught 8 of those passes for 217 yards and both touchdowns. Newsom finished with a school record 18 TD receptions this season.
Mt. Carmel's Blayne Sisson and Zeke Hadra: Sisson and Hadra provided quite the 1-2 punch for the Aces in their 30-14 win over Benton. Sisson was 2-6 passing for 38 yards to go with 18 rushes for 124 yards and 3 touchdowns. Sisson also threw a 2-point conversion and caught a 2-point conversion. Hadra rushed 21 times for 122 yards and a touchdown. Hadra had 1 reception for 12 yards and recorded 3 tackles on defense.
Nashville's Connor Gladson and Isaac Turner: Gladson and Turner accounted for 5 touchdowns in the Hornets' 43-19 win over Pana. Gladson rushed 34 times for 101 yards and scored 4 touchdowns. Turner tallied 7 catches for 189 yards and a touchdown.