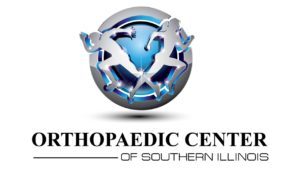 Voting is now open and will run through midnight Thursday for this week's Orthopaedic Center of Southern Illinois Player of the Week. The poll is on the upper right-hand side of the page.
Here are your nominees:
Payton Allen, Fairfield: The junior went 6-0 on the mats last week, including 5-0 at the Neal Wilson Invitational Saturday at Benton. Allen is 13-0 on the season.
Abby Compton, Goreville: The sophomore averaged 20.5 points a game helping the Blackcats to a pair of wins last week. Compton scored 34 in Goreville's 73-66 win over Marion.
Nate Myers, Mt. Vernon: The senior rolled a perfect 300 game at the Columbia Invitational, helping the Rams bowlers to a second place team finish.
Ayva Rush, Vienna: The freshman was named to the all-tournament team after helping lead the Lady Eagles to the City of Metropolis Tournament championship. Rush averaged 22.7 points, 3.3 rebounds, and 3.7 steals in 3 tournament games. She shot 59% from the field, including 7-16 from three-point range.
Robert Stafford, Egyptian: The senior averaged 24 points a game helping the Pharaohs to a pair of wins last week. Stafford scored 36 in Egyptian's 58-56 win over Joppa Friday night.
Mason Tieffel, Benton: The sophomore finished 4-0 and was named the Outstanding Wrestler at the Neal Wilson Invitational at Benton Saturday. One of Tieffel's wins came against the second ranked wrestler in the state in his weight class.