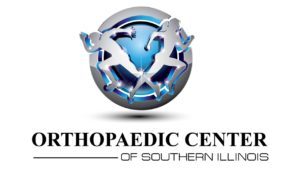 Voting is now open and will run through midnight Thursday for this week's Orthopaedic Center of Southern Illinois Player of the Week. The poll is on the upper right-hand side of the page.
Here are your nominees:
Kane Carter, Marion: The senior won the shot put (14.85m) and finished 2nd in the discus (45.32m) and was named Best in the Field in helping the Wildcats win the Granite City Invitational.
Valerie Combs, Nashville: The junior was 9-12 over 3 games with 6 doubles, 2 home runs, 12 RBIs, 6 runs scored and a stolen base.
Abby Cook, Murphysboro: The sophomore won the long jump (4.27m) and the triple jump (9.77m) and finished 2nd in the high jump (1.37m) helping lead the Red Devils to the team title at the Staunton Invitational.
James Cravens, Carterville: The junior tossed a complete game 5-hitter, allowing just 1 run while striking out 7 as well has hit a home run in a 3-2 win over Du Quoin.
Jacie Dees, Mt. Vernon: The senior was 3-4 with a double, 2 home runs and 7 RBIs in a win over Carbondale. In 3 games for the week, Dees was 5-10 with a pair of walks, a double, 2 home runs, 7 RBIs, and 4 runs scored.
Caleb Smith, Salem: The sophomore won the shot put (15.39m) and finished 2nd in the discus (44.43m) at the Mascoutah Military Classic.
Madyson Swope, Carbondale: The junior won the shot put (11.55m) and the discus (36.95m) at the O'Fallon Girls Invitational.
Klayton Wright, Galatia/Thompsonville: The senior tallied 5 scoreless innings of relief and at the plate added 3 hits including a home run and drove in 2 in Bearcats' wins last week over Carrier Mills/Stonefort and Pope County.