Darren Kinnard
Section618.com
NASHVILLE — The defending 2A boys basketball state champion Nashville Hornets will have a new head coach next season.
Sources tell Section618.com that Patrick Weathers is resigning as math teacher and head basketball coach at NCHS to become the principal at New Baden Elementary School, a move that will become official August 1.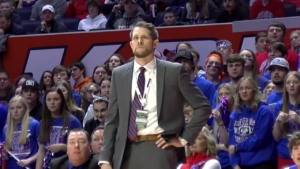 Weathers guided the Hornets to a 30-4 record and the 2A state championship in his only season as head coach. He had been an assistant coach for the team for several seasons prior.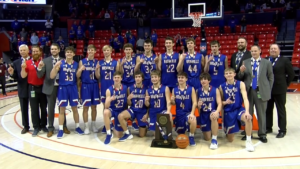 Patrick and his dad, Brad, became the first father/son duo in IHSA history to each win basketball championships–Brad's coming back in 1989 as head coach at Carlyle. He also served as an assistant to Patrick last season.