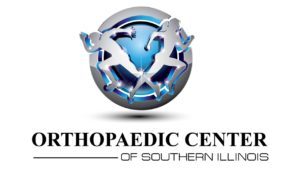 Voting is now open and will run through noon Friday for this week's Orthopaedic Center of Southern Illinois Player of the Week.
Here are the nominees:
Jordyn Beverly, Marion: The junior rushed 21 times for 265 yards and tied a school record with 6 touchdowns in the Wildcats' 42-20 win over Mattoon. Beverly also had 3 tackles and a sack on defense.
Adam Bochantin, Pinckneyville: The senior anchored the Panthers' offensive line helping the team rush for 320 yards and give up 0 sacks. Bochantine also had 1 carry for 2 yards and a touchdown along with 3 tackles defensively.
Miah Gilmore, Murphysboro: The sophomore won medalist honors at the Carterville 1A Cross Country Regional with a time of 18:20.
Adalyn Gower, Massac Co.: The junior had 31 kills and 79 digs in 6 matches helping the Lady Patriots go 4-2 for the week. Gower was named to the All-Tournament Team at the Fairfield Invitational.
Sam Greene, Salem: The junior was 14-21 passing for 142 yards passing and rushed 18 times for 164 yards in the Wildcats' 14-13 loss to Charleston.
Dylon Nalley, Marion: The junior won medalist honors at the Highland 2A Cross Country Regional with a time of 14:35 to win by :57.
Parker Price, Eldorado: The senior was 4-5 for 96 yards and 4 touchdowns passing and rushed 3 times for 102 yards with 2 more touchdowns in the Eagles' 48-15 win over Edwards County.
Ethan Rivera, Mt. Vernon: The senior rushed 26 times for 185 yards and scored 2 touchdowns in the Rams' 34-33 2OT win over Mt. Carmel. On defense, Rivera had 9 tackles, including 2 for a loss.
Emersyn Robbins, Fairfield: The junior tallied 97 kills, 6 blocks, and 6 aces in 7 matches helping the Lady Mules to a 7-0 week. Robbins was named MVP of the Fairfield Invitational.
Bryce Smith, Carterville: The senior rushed 20 times for 110 yards and scored 5 touchdowns in the Lions' 49-7 win over Harrisburg. Smith also had an interception defense.